What We Do
---
We work for clients, both private and public, who build projects: high-rise office and condominium towers, urban in-fill mixed-use projects, schools, mixed-income public housing projects, medical institutions, resorts, multi-use suburban centers, regional shopping centers, industrial facilities, adaptive reuses of historic buildings, and airports.
We are efficient. We strive to do everything necessary for the success of the project – but not more. Our clients have talented teams of non-lawyer professionals – architects, planners and engineers – who can do much of the day-to-day entitlement work, work lawyers don't need to do. We work with the team on project strategy and implementation, where we can add most value.
We litigate in land use matters, although we prefer to settle project-related disputes without resort to courtroom proceedings. Nevertheless, when litigation is unavoidable, we are resolute advocates for our clients' projects in state and federal courts in Washington and are proud of our long record of success.
What We Don't Do
Uniquely among land use firms in this market, we do not represent cities or agencies that regulate development. We work for private and public entities building projects. That's all. We have three reasons for this exclusive focus:
First, the legal conflicts between the regulators and the regulated are unavoidable and problematic.
Second, working both sides of the land use aisle means your own legal arguments will come back to bite both you and your client.
Third, if you are representing a development project but need to worry about offending the regulating city – because it is a current or prospective client – it is difficult to be the advocate you ought to be.
In working with land use regulators, we believe it is more important to be respected than to be liked. On behalf of our development clients, we debate issues with planning directors and city councils all the time. We just don't have to worry about representing them the following week.
And lastly, we do not represent groups opposing development projects.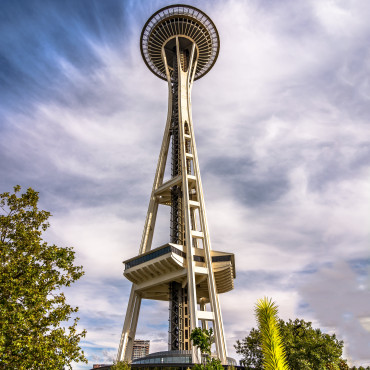 Space Needle
Seattle, WA
Land use
Icon of the 1962 World's Fair, a Seattle landmark.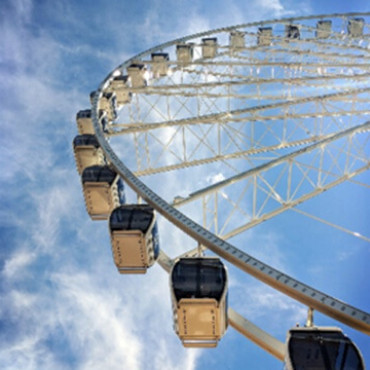 Seattle Great Wheel
Seattle, WA
Land use
Permitting of new, iconic Ferris wheel on Seattle's waterfront.